Children's Journey to Peru blog post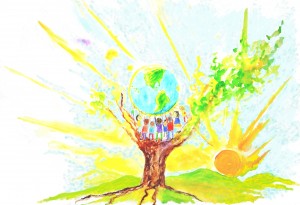 , 6-23-12
So far…I have felt that the primary ceremony could be on October 12th, on Machu Picchu, perhaps departing the U.S. on the 1st.  Not so much time now for planning and fundraising, but enough… I've received two proposed itineraries from our guide in Peru – next step to take a look and customize for our group. With the first funds to come in, passports for the children and their parent/guardian and other elders and energy workers in a supportive role can be processed.
With the next round of funding, air plane tickets can be purchased – to get to Peru from wherever we're all coming from, and within Peru getting around to the 2 or 3 places for ceremony – lodging then, and equipment and supplies.
I have contacted the orphanage in Cusco that I connected with 5 years ago, and inquired about the possibility of the children, us, somehow staying with them for our time in Cusco. They are about a 40 minute drive from Cusco.  It is coming to me just now in this moment that perhaps just the children and a few others of us can maybe stay there, and the rest, elders, can stay in Cusco. Heck, I'm probably in with that older group…not on these days!
I want to see what airlines might graciously and cleverly, considering the publicity and gratitude they could receive, donate miles, tickets, or enormous discounts.
There is a Hopi elder that works with their youth looking to select two young ones for this journey. Would be fabulous if those two could also participate in our upcoming Indigenous Conferences.